Poplar shuttering plywood
All shuttering boards are covered with a special phenolic film, thanks to which concrete does not stick to them and they are waterproof. Protection of the edges with acrylic paint additionally prevents the penetration of moisture. They ensure a smooth concrete surface after formwork removal. 
Class A poplar – board made of the highest quality poplar, center without inserts, with a double-pressed phenolic film
Poplar chequered pattern – a board made of very good quality poplar with a double-pressed phenolic film
Poplar recycling – a very good quality recycling board

THICKNESS (MM)
Thickness 21 mm – On request also 18 mm

QUALITY CLASSES
BB/BB, BB/CP, BB/C, CP/CP, CP/C

TECHNICAL PARAMETERS
Density – 550 kg

Humidity – 8-12%

DESTINY
Shuttering plywood used mainly in construction: for formwork and in the production of prefabricated elements.
Birch plywood waterproof on both sides or one side covered with phenolic film. Its edges are secured with acrylic paint. Birch plywood is a type of board that has a very wide range of applications. The popularity of plywood is due to its many properties, thanks to which the elements produced with the use of this material are of really high quality.

DIMENSIONS (MM)
1220 х 2440 / 1220×2440
1250 х 2500 / 1250×2500
1500 x 2440 / 2500
1525 x 2440 / 2500
2440 / 2500 x 1500
2440 / 2500 x 1525
1500 / 1525 х 3000 / 3050
THICKNESS (MM)
4, 6, 6.5, 9, 12, 15, 18, 21, 24, 27, 30, 35, 40


DESTINY
Non-slip plywood: floors in trailers and other vehicles, playgrounds, loading platforms, scaffolding. Smooth plywood: formwork, formwork systems.
Three-layer spruce shuttering boards are made of selected wood, which ultimately determines their quality. Manufacturers responsible for the production of spruce plywood focus on quality and modern solutions, thanks to which customers choosing this type of plywood can be sure that they are choosing the best product on the market. The boards consist of 3 layers of cross-laminated and glued wood. The outer surface of the boards is sanded and hot-sealed with melamine resin. Smooth surfaces guarantee a perfect appearance of the concrete after formwork removal.

DIMENSIONS (MM)
2000 mm x 500 mm




2500 mm x 500 mm




1500 mm x 500 mm

DESTINY
A three-layer spruce board used mainly in the construction industry: for shuttering ceilings and in the production of prefabricated elements.
FINISHING
Available with or without fittings
KBS PLASTIC FORMWORK PANEL
Formwork Panel Plastic is made of high quality polypropylene. It is adapted to international construction standards. This product is characterized by high rigidity, is heat-resistant, corrosion-resistant and has a much higher impact strength. The permissible operating temperature is -20~90 °C.

DIMENSIONS (MM)
| | | |
| --- | --- | --- |
| height [mm] | 2500 | 2000 |
| width [mm] | 1250 | 500 |
| thickness [mm] | 21 | 21 |
| | | |
| --- | --- | --- |
| INDEKS | NAME | WEIGHT (kg) |
| 7500000888 | PLASTIC PANEL 2500X1250X21mm | 35,4 |
| 7500000889 | PLASTIC PANEL 2000X500X21mm | 11,2 |

Reusable (more than 30 times)
The formwork is tested to achieve a minimum of 30 repeated use cycles when pouring concrete.
100% Waterproof
Plastic panels are resistant to weather conditions, e.g. rain is no longer a problem for their quality.
No release oil required
The surface is mixed with additives that make the board highly resistant to acidic or alkaline environments. No stripping oil is required and formwork removal is always easy.
Very good workability
Easy to use for the user. Works well with saw, nails, drill, various cutting, etc. Compatible with other materials such as wood, steel, aluminum, etc.
Low weight
The panels are 20% lighter than classic plywood, and thus easier to move and assemble, which translates into lighter and faster work.
Easy repair
Easy regeneration of the damaged surface using glue, the possibility of repair on the construction site.
Cost savings
Using one set of plastic boards can save up to 60% of the total budget (compared to using standard plywood or metal formwork).
ADVANTAGES KBS PLASTIC PANEL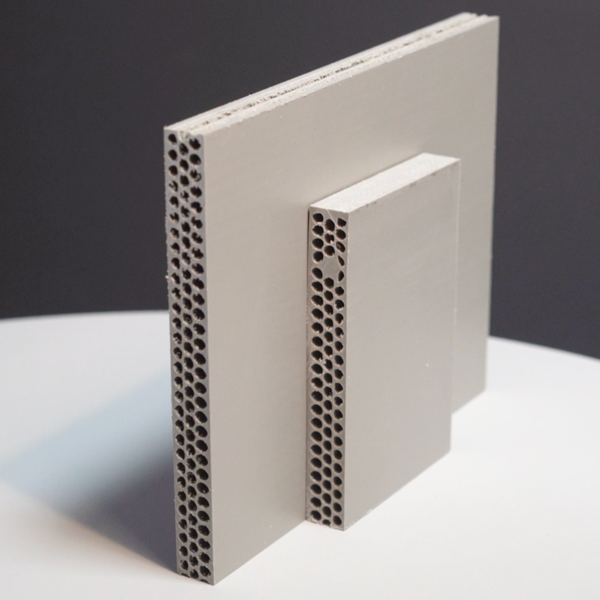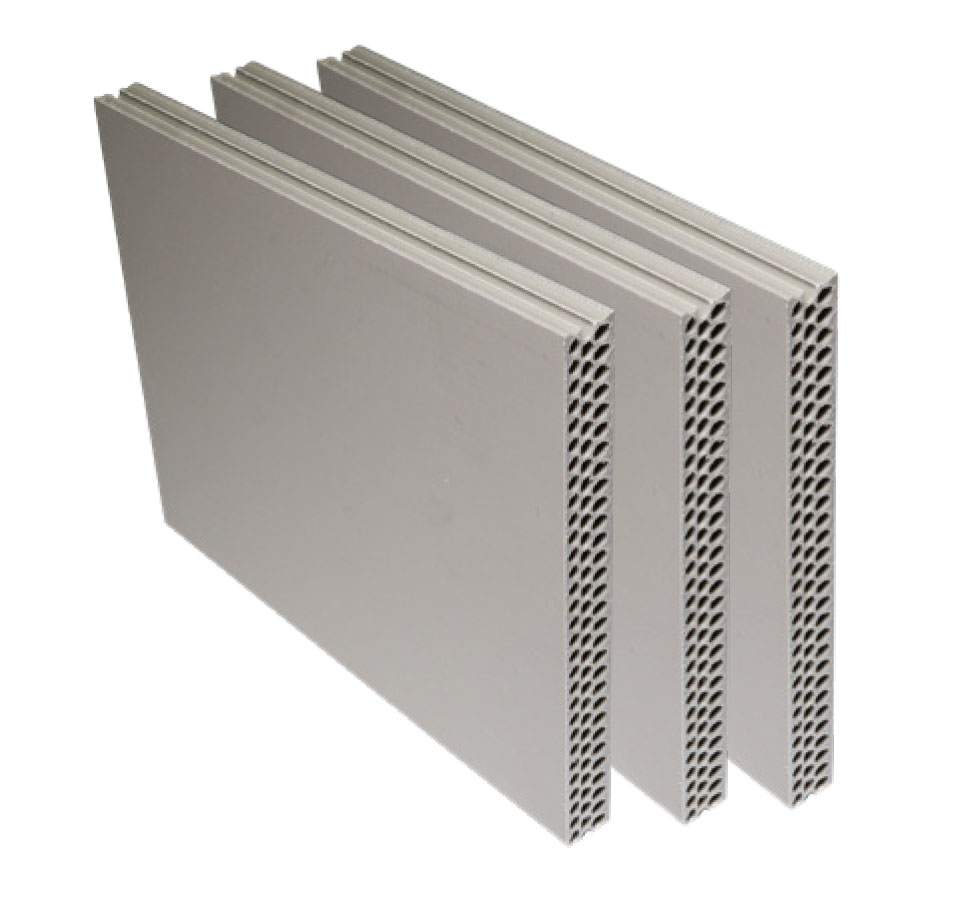 | MATERIAŁ   | PLASTIK | SKLEJKA BRZOZOWA |
| --- | --- | --- |
| Wear resistance | high | low |
| Damage resistance | high | low |
| Po wchłonięciu wody | No deformation | deformation |
| No deformation | Not required | Required |
| Warping after use | Lack | YES |
| Weight [kg] | 35,4 | 47,7 |
| Recycling | Tak | No |
| Load capacity | high | Normal |
| Environmentally friendly | Yes | No |
| Cost of use | Low | high |
| Number of gears | >30 | 10-20 |
Contact form

we are at your disposal